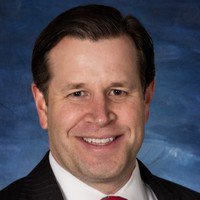 Trenton Thornock
Founder
,
Wyoming Hyperscale White Box
Trenton is a Founder of Wyoming Hyperscale White Box, the developers of the Aspen Mountain Hyperscale Data Center Project [Phase I: 30MW; Phase II: 90MW, total 120MW] which encompasses four operating large-scale wind projects and one large-scale solar power project that together produce more than 500 megawatts of renewable energy.
Trenton carries on the family tradition of building and conserving precious capital by expanding to international markets and ensuring robust operation of strategic planning processes, capital investment programs and internal controls. Trenton hit two "home runs" as private equity portfolio company CFO with the sale of US Zinc in 2008 and Duratherm in 2011.
He completed dozens of acquisitions over the past two decades, including "mom & pop" size retail operations, an industrial fabricator, and a magnetic ranging navigation technology suite for drilling.