Europe
Watch sessions on-demand
The virtual conference for the European data center industry
Panel: The rise of Europe's emerging markets
This session took place on November 12, 2020
Please complete the following form to access the full presentation.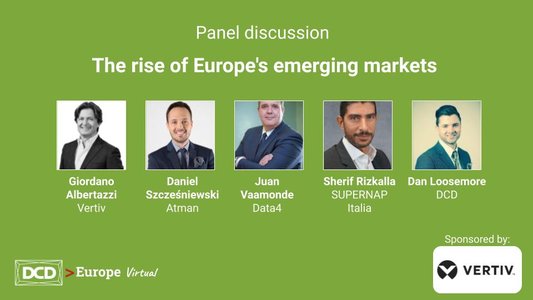 Panel: The rise of Europe's emerging markets
Edge, hyperscale, 5G and data compliance are driving more demand for data centers in growing markets across Europe. Adding post-pandemic socio-economic developments to this, how is the local data center industry responding?
Who are the new players? What are the new building blocks? And what challenges do they face competing with the resources of the established markets? 
Speakers
Brought to You by