Europe
Watch sessions on-demand
The virtual conference for the European data center industry
Managing the data centre lifecycle end-to-end
This session took place on November 11, 2020
Please complete the following form to access the full presentation.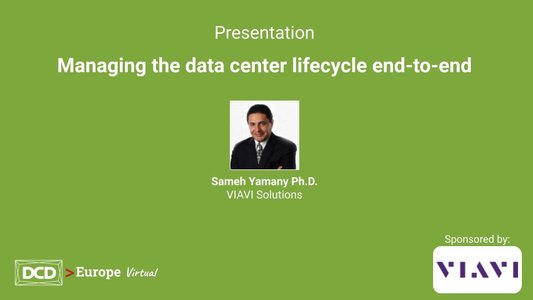 Managing the data centre lifecycle end-to-end
Increased edge deployments, decentralized architecture, and 5G rollouts have the potential to put infrastructure under even more strain as the industry seeks to adapt to the needs of customers, be it ultra-high speeds or ultra-low network latency. A cohesive, end-to-end approach to managing the data centre lifecycle is required due to the complexity of network functions and applications, and the visibility required to effectively and efficiently scale.
This presentation will take you on a journey from design, through deployment to operation and optimization, showing how leveraging emulation, automation and analytics can ensure needs are met every step of the way. Our presenter will explain how to minimize time-to-market, latency, and MTTR, whilst ensuring that your services are delivered right on time, the first time.
Speakers
Brought to You by