Tech Innovation Day
The Management & Operations Channel
Exploring mission critical operational technology and strategy
The demand for connectivity has increased and now, more than ever, data center operators are being tasked with doing more with less. The balancing act between business growth, resource constraints, and 100% uptime has made managing data centers challenging.
Honeywell, a global leader in connected buildings, has renewed its focus on delivering solutions to the data center vertical. Now they're translating their vast experience in control technologies and critical infrastructure to offer not only high-value outcomes with new product introductions, but also full lifecycle services and support to data centers operators.
Tune in to find out about their exciting, innovative suite of products that deliver superior situational awareness and enable efficient management and quick remediation of issues, essential for maximizing uptime and profitable scaling of data centers. This is an opportunity to get the inside track on how Honeywell helps data centers manage and monitor their operations for next-generation control.
Watch this broadcast
Schedule Overview
| Time | Session |
| --- | --- |
| 13:00 – 15:30 | All episodes are now available to stream on-demand. Click "View presentation" to watch the episodes you want, when you want. |
In partnership with Honeywell: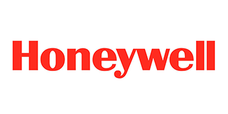 Honeywell Building Technologies is transforming the way every building operates to help improve the quality of life. Our software, products and services are in more than 10 million buildings worldwide. We go beyond building controls with smart building solutions that integrate comfort, security, safety and energy efficiency in easy-to-manage systems that help turn building data into insights to drive results for our customers. We offer industry-leading fire and life safety products that improve responses to the most critical situations. We work to keep people – including those responsible for saving lives – safe. Our integrated security systems provide the earliest detection, enable the fastest response, centralize decision making and make it easy to manage from anywhere.