Asia-Pacific
The must-watch series on Enterprise data center evolution
Where next for enterprise data center decision making in a hybrid world?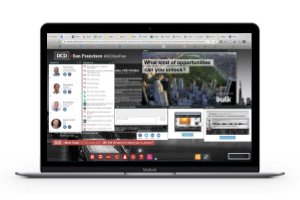 Enterprise is embracing the era of hybrid infrastructure in order to deliver IT workloads which continue to grow, evolve and fragment. Long-term investment decisions on infrastructure are made in a world where both business needs and technological solutions are transforming rapidly. Effectively managing capacity and operations between on-premise, colocation and cloud is complicated further by very rapid demand growth, resourcing constraints and the relative inexperience of many fast-growing markets. Add the Edge opportunity into the mix and the options for delivering enterprise workloads become even more flexible, fluid and complex. Hybrid may be just a beginning.
As a series subscriber, you will...
Learn

from industry experts across 16 episodes, available to stream live or on-demand

Discover

additional resources, like whitepapers & fact sheets, in our resources hub

Network

with your peers in our exclusive APAC networking group

Exchange

ideas and knowledge with our virtual roundtables, led by industry experts