Building the Edge
A global discussion on edge infrastructure & innovation
Will the COVID-19 pandemic precipitate a rapid expansion of edge?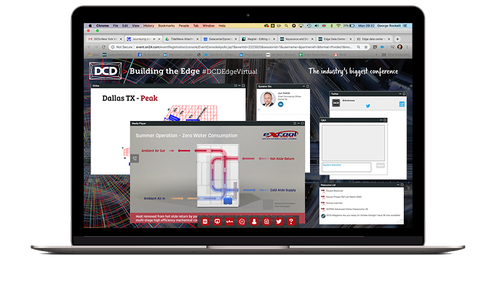 Network infrastructure has been pushed to the limits as nationwide "lock-downs" see an explosion in cloud usage, video conferencing and other bandwidth hungry applications. Many fear that the internet in its current form may break and that a more decentralised approach to digital infrastructure is quickly needed. Edge is here and now, but such is the scale of the infrastructure requirement that there will be many collaborators.
DCD brings together the top thinkers and doers on "edge" for a free-to-view virtual conference to discuss the evolution of edge ecosystems in different parts of the world, the new software and IT stacks in development, the infrastructure layer and who the front-runners will be. The agenda will look at the impact of 5G, mobile edge cloud, and the effects of data gravity and velocity on the new network architecture.
With 16 free-to-view webinars being broadcast May 27-28, sessions will span both European and North American time zones to ensure that this is a truly global conversation, and that you can access our expert thought-leadership from wherever you are in the world. Hosted on our fully interactive platform you'll be able to participate in live Q&A, audience polls and thought-leadership sessions with over 1,000 other "virtual" delegates.
View sessions on-demand
Virtual Conference in Numbers
Unlimited

access to a global audience of data center professionals

740

minutes of cutting-edge thought leadership

Interactive

capabilities on our state-of-the-art webinar platform

95%

scored our last virtual conference program 8/10 or higher
Connect with speakers & delegates live!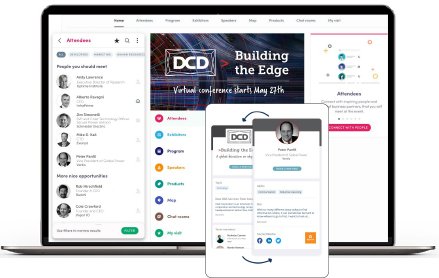 Registered owner/operator delegates can now connect with other professionals on our easy to use virtual networking platform. If you want to meet new people and gain the types of valuable insights you only get talking to people who share similar challenges, then this is the virtual alternative to meeting at a physical event.
Join roundtables discussions after each conference session (all times shown EDT)
Arrange 1-2-1 meetings with our expert speakers and other delegates (all times shown EDT)
Meet new people with virtual speed networking (all times shown EDT)
The COVID-19 pandemic is radically changing how professionals now access the knowledge and networking they previously got at industry events.
We've gone virtual and everyone loves it!
Networking Platform
Resources
Preview the program for the global virtual conference on edge infrastructure & investment in the face of the COVID-19 pandemic

Meet the edge experts sharing their insight during the global virtual conference on edge infrastructure & investment

Searching for the Edge: Travel to the factories of the future, cities of tomorrow, and next generation shops to discover where the Edge will live
More resources
For a convention focused on data center and cloud, this virtual conference is a great example of how these technologies can quickly be deployed in response to a crazy and fast-changing world. Nicely Done!

Sagi Brody, CTO, Webair

DCD's pivot to digital has been impressive. Our first experience of virtual conference has been a great success.

Zahl Limbuwala, Executive Director Strategy, CBRE Data Centre Solutions

The people speaking on this conference program are really worth listening to if you want to know what's happening at the Edge

Cole Crawford, CEO, Vapor.io