Asia-Pacific
The new series on data center design & construction
Meeting Asia Pacific's data center capacity demands sustainably and at speed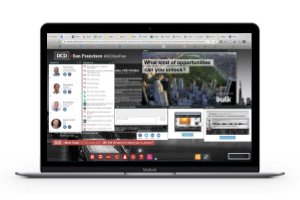 APAC is set to be the largest colo market by the end of 2021, and with such growth levels ahead the question is now how the region can meet this requirement for scale at speed and sustainably.
This series brings together the latest thinking and technologies around data center site selection, design and construction to meet growing capacity demands and deliver these huge build-outs.
Leading regional experts will uncover the next "hot" destinations for investment in Asia Pacific, the latest supply chain strategies and trends that impact data center design and the most innovative construction techniques and technologies to realize the capacity required.
Thought Leaders

Knowledge Partners

Global Content Partner

Global Training Partner
As a series subscriber, you will...
Learn

from industry experts across 12 episodes, available to stream live or on-demand

Discover

additional resources, like whitepapers & fact sheets, in our resources hub

Network

with your peers in our exclusive Asia-Pacific networking group

Exchange

ideas and knowledge with our virtual roundtables, led by industry experts
To be a successful multi-country provider to hyperscalers, there are several characteristics that an operator needs to have – including the ability to enter and scale into markets quickly.

Varoon Raghavan, COO & Co-Founder, Princeton Digital Group

Hyperscalers want continuous cooling, contiguous space, and reliable power. The challenge is to take that and make it into a building that is adapted for the local climate. Requirements are the same, but how you provide it is very different.

Darren Hawkins, CEO, SpaceDC

Countries such as Malaysia are witnessing an accelerated demand for quality and scalable data center providers due to digital transformation and cloud adoption across the country.

Lim Dz Shing, President, Bridge Data Centers