Tech Innovation Day
The future of Immersion Cooling
How fast are we approaching the tipping point for liquid cooled data centers?
To mark the launch of the GRC (Green Revolution Cooling) next-gen ICEraQ immersion cooling product, stream this mini-series with leading experts from the field that explores the development of liquid cooling and its deployment for advanced data center workloads. Episodes will look at:
The design requirements of liquid ready data centers
Overcoming barriers to market acceptance
Energy efficiency and sustainability metrics for liquid cooling alternatives
How are the economics of immersion cooling evolving?
In partnership with GRC: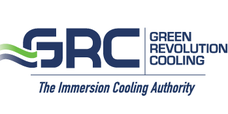 Radically simplifying the design, build and operation of data center cooling infrastructure, GRC's patented immersion cooling solutions provide the breakthrough growth and cost-saving potential you're looking for. Immersing servers in liquid affords a major across-the-board improvement in rack density, cooling capacity, data center layout and location options.